The Hall of Fame Proudly Presents
The Women in Industry Award
The United States Ski and Snowboard Hall of Fame proudly presents The Women In Industry Award presented to a pioneer of the snow sports industry for outstanding contribution by a Woman through innovation, design, functionality and presentation.
The perpetual trophy will be on showcased in the "Women of Snowsport" display at the Hall of Fame museum in Ishpeming, MI. This is an award endorsed by the USSHOF and current inductees are eligible. There are so many unique, creative and impressive women in the ski industry that truly deserve this recognition.
ABOUT THE AWARD: This award, given annually, provides recognition to the outstanding women whose lifetime contributions have shaped our sports in the US. The recipient of this award is a pioneer of the industry who has made an extraordinary impact through innovation, product design & functionality, fashion, marketing or any area within the industry.
Women recipients of this award ultimately have contributed to the growth and health of our industry. Their efforts deserve ample recognition and this award will be a great platform to do just that.
Congratulations to ski fashion icon BARBARA ALLEY-SIMON
The United States Ski and Snowboard Hall of Fame would like to congratulate Barbara Alley-Simon and say THANK YOU for over 50 years of dedication to ski fashion. Barbara will be the first recipient of the Hall of Fame's brand new Women In Industry Award.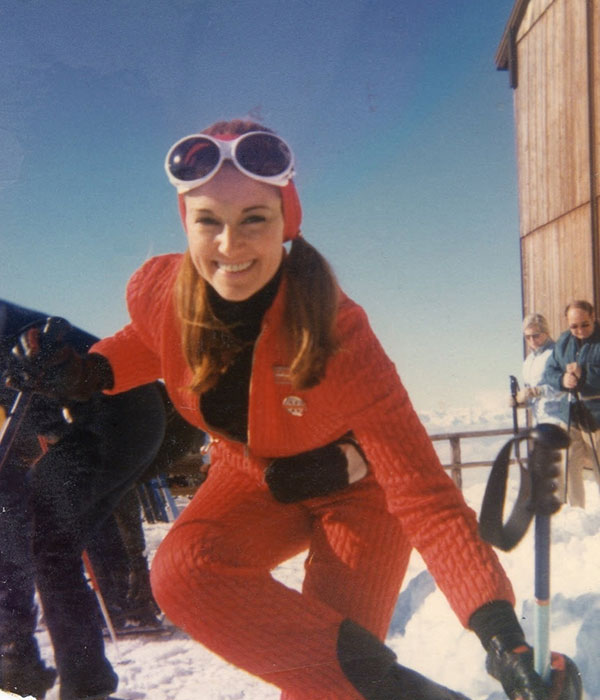 The 2019 Women in Industry award will be presented at a special Snowsport History Celebration® event during the Hall of Fame / ISHA Welcome Reception on April 4, 2019 at the Alf Engen Museum in Utah. The award presentation will feature a vintage fashion show hosted by and featuring Barbara's outfits throughout her career.
Please submit $50 with your nomination form for it to be considered.
Download Nomination Documents:
Mail completed nomination form to:
U.S. Ski & Snowboard Hall of Fame
P.O. Box 191
Ishpeming, MI 49849
or email to: [email protected]
Thank you for your passionate support. If you would like to nominate someone for this award, you can find the nomination forms & instructions above. Nominations are due by June 1 each year. The committee to select the annual award winner is comprised of media, regional historians, industry advocates and previous award winners.